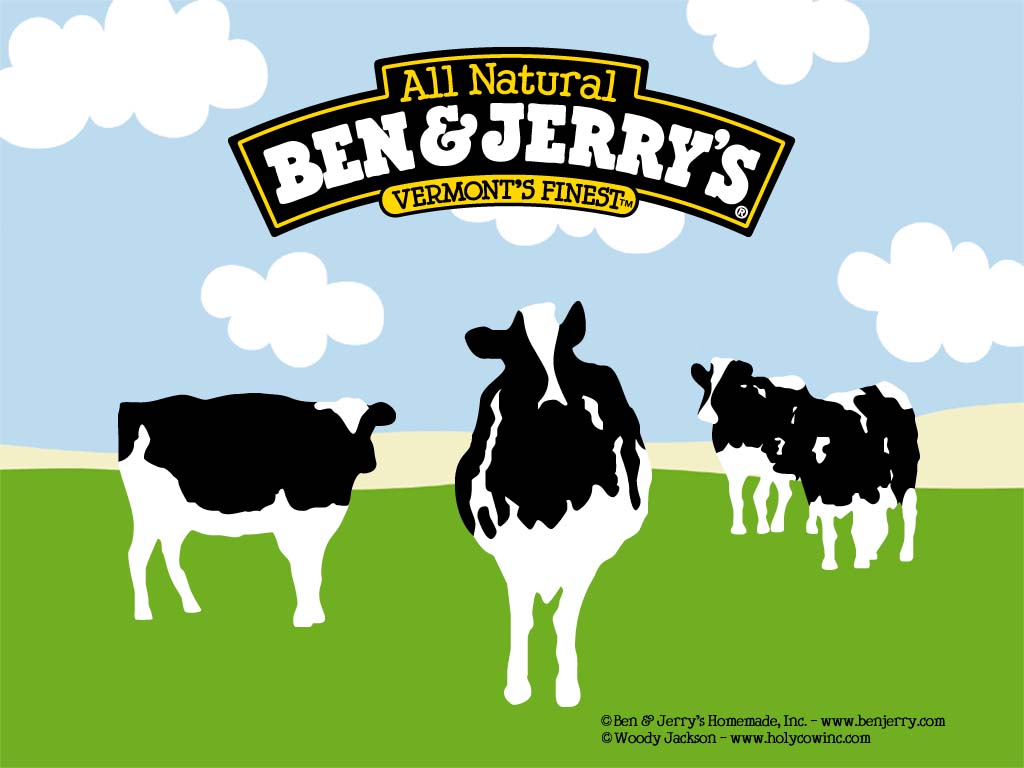 Last Friday, March 1st I had the great opportunity to listen to Jerry Greenfield speak of the greatly known Ben & Jerry's ice cream company. There were so many reasons that this was an exciting opportunity for me. One, as a current resident of Vermont Ben & Jerry's gives us great pride in our state, and in many cases is one of the few companies that help make our state recognizable. Another reason was that Ben & Jerry's as a company holds quite a specific character, including their very liberal and progressive values. I was very interested in seeing how these views came to be, and whether these views will be upheld.
Jerry Greenfield (Right) and I (Left)
For those of you who do not know, in 2000 Ben & Jerry's was bought by the giant brand owner
Unilever
that owns brands from A (Axe body) spray to Z (Zendium Toothpaste). This change has since made me skeptical about the change, and I was very interested to see how much of their image is put into the action of their mission.
I was very pleased to see Jerry as the face behind the brand. He spoke of the 60's, and how in the beginning he and Ben were against businesses until they realized that they could reform business to do good. Ben & Jerry's is one of the first companies to use the idea of a triple bottom line. They have an entire tab on their web page about
activism
which openly represents their views as a brand on political activism, environmental concerns, and views social injustice. As a top company with such brand recognition, this activism can be quite powerful in supporting certain issues.
Throughout the lecture, Jerry upheld his view points, and even expanded on his opinion of Unilever. As one audience member asked how Ben & Jerry's is able to uphold their values, he exclaimed that the board of directors of Ben & Jerry's are people that work for the same values Ben & Jerry's does, and they decide on almost all ventures. Even though Unilever has one view point on an issue, Ben & Jerry's is able to speak openly about opposing viewpoints. As Ben & Jerry's continues to grow, my only hope is that they continue to hold the same values, and hold their activism strong. I am hopeful that they will succeed in this with their new stance on
GMO labeling laws
in which they hope to source all non-GMO products by the end of the year, as well as their mission to create more
fair trade
items. All of these movements are close to my heart, and it makes me happy to see a company as passionate about these issues as I am. Of course there are always going to be disappointments when big business gets involved. But there has to be hope that true individual values can be upheld.
NP 3/12